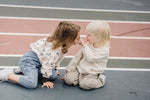 Looking for the best vitamins for kids' immune system? Well, Not every vitamin supplement benefits both the mind and the body. Magnesium supplementation, however, benefits both, making it a powerful addition to a healthy food diet. While you may consider magnesium supplements for yourself, if you're a parent, you might also wonder, is magnesium good for children? Put simply, magnesium is a mineral that's vital for both children and adults. Wondering if is magnesium safe for kids? For kids who are growing and developing, magnesium intake is an essential component of a healthy food diet. This nutrient aids in a...
---
When your child is sick, you're used to running through a mental checklist of possible causes. But magnesium deficiency is often misinterpreted and can be difficult to diagnose. Fortunately, if you can spot the signs of magnesium deficieny early on, you can properly treat it sooner. So, what are the signs of magnesium deficiency in kids and is magnesium safe for kids? The most common are poor sleep, digestive issues, low energy, irritable mood, and headaches. None of these symptoms may be a cause for concern on their own, but together, they can indicate that your child needs some extra...
---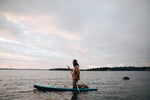 To properly take care of your physical and mental health, it's important to incorporate fatty acids into your diet to help manage your cholesterol and strengthen your heart. However, given the sheer number of Omega fatty acids, how do you know which ones to take? Furthermore, which products containing these Omega fatty acids should you trust? Fortunately, you don't have to wade these fatty acid waters alone. By breaking down Omega 3, 6, and 9—the most common types of fatty acids—we'll help you understand the differences and benefits of these three nutrient-packed must-haves. Healthy Fats, Healthy Hearts At first glance,...